As a company, we desire an online presence to take part in the discussion of open source and automation solutions. As we grow our voice, we want our logo to be visible and identifiable on any platform. Social media profile pictures are usually circular or in a square but are kept small. On a large screen, this is no problem, however, on a mobile platform, we lose readability.
So, for the purposes of having a logo that fits as a profile picture and is responsive to our current logo, we are happy to announce a secondary logo. Some may have already noticed our new twitter profile picture, but you should expect to see the logo more on other social media platforms and our website.
A Short History of the ATIX logo:
ATIX stands for Advanced Technologies for Individual Success. We identify ourselves as THE open source company and strive to stay up to date in the latest technologies. Key features of the ATIX logo have not changed since then, such as featuring "ATIX" in blue and an orange streak.

In 2016, the ATIX logo was refined to have a more modern look, and this logo was a part of our social media journey, helping us reach huge milestones at 900 twitter followers, 145 Facebook page likes, and represented the company and its ideas.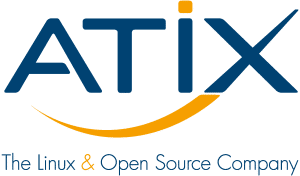 In 2020, the new responsive logo was designed, using features from the current logo. The shape of the A is kept, while the dash going through the letter is replaced with the orange streak. The logo is then placed in a white circle with a blue outline for better visibility.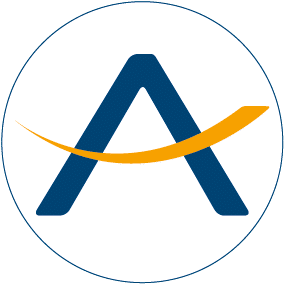 Future for ATIX:
The full ATIX logo will still represent us, however for situations where the logo loses readability and clarity, the circular logo will be used. Some things never change about us, and that includes our strive to stay THE open-source company for consulting, engineering, support, and trainings. Our key priorities of teamwork, flexibility, and professionalism remain the same. In the upcoming months, expect design changes to the ATIX website and our social media page.
Finally, we would like to thank the wonderful community we are a part of, and you for choosing our services. We look forward to seeing you in the future.  
The following two tabs change content below.
ATIX-Crew
Der ATIX-Crew besteht aus Leuten, die in unterschiedlichen Bereichen tätig sind: Consulting, Development/Engineering, Support, Vertrieb und Marketing.
Latest posts by ATIX-Crew (see all)