ATIX is a Great Place To Work 2022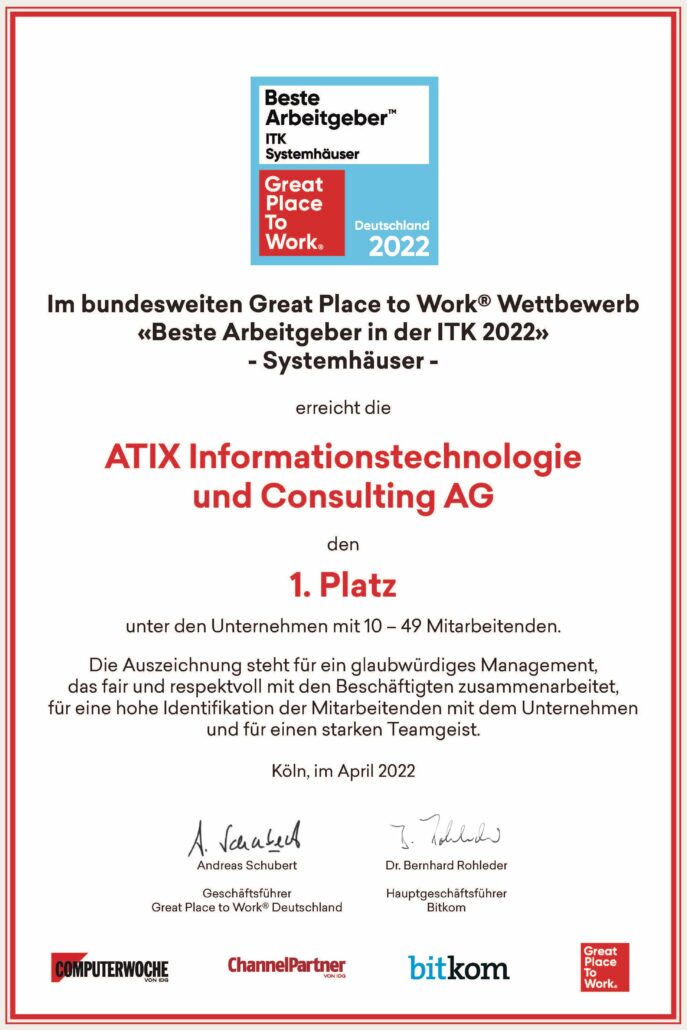 ATIX AG was awarded by the Great Place to Work® Institute as one of the best employers in the category Bavaria, small medium-sized businesses, and information and communication technology (ITK). This time we even won first place in the category ITK. For the past 4 years, ATIX has been awarded and, I believe, for good reason. Let me briefly share what makes ATIX a "Great Place To Work" for me.
The most important thing for us at ATIX is teamwork. Two years after we all moved into our home offices, the team connection is still strong, even with new colleagues joining us. Everyone is open to communication, whether it's through video calls, chats, or memes. The leadership always has an open ear for new ideas. Creativity and out-of-the-box thinking are encouraged.
Those who are in the office frequently also cook together a lot. With a diverse team, there is always something interesting and delicious on the menu at ATIX. Last Christmas, we even took an online cooking class together and learned how to make ravioli fresh ourselves. They say the stomach is the fastest way to the heart, and ATIX has definitely won mine!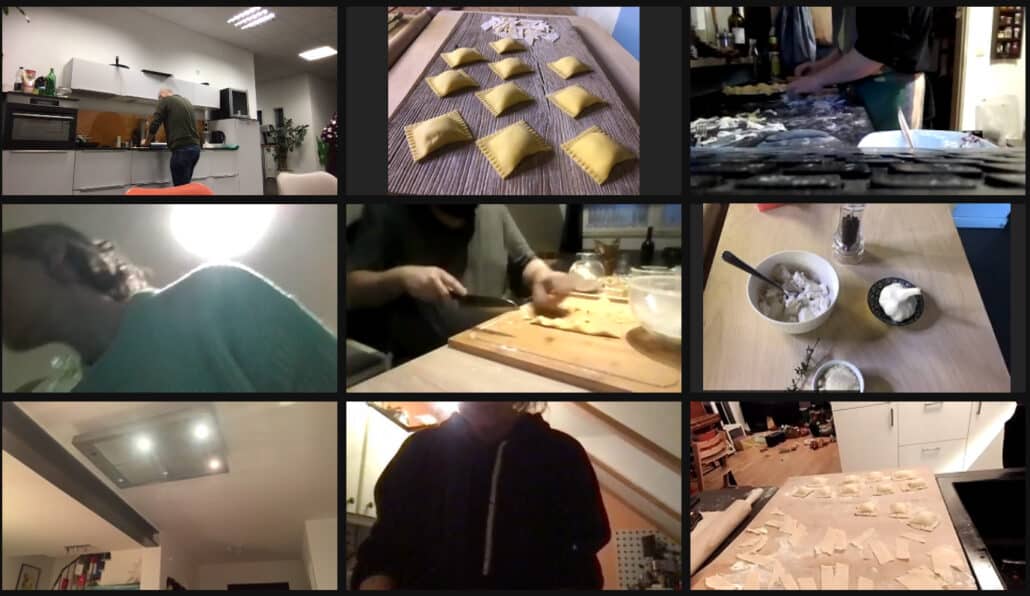 ATIX also often plans fun and meaningful team building events. During the pandemic, we were able to continue to have fun as a team through online events like the cooking class, an Escape Room, yoga, and of course our Friday beer at 4.
We can all be part of ATIX as our honest selves. That is what makes ATIX a "Great Place To Work".
The following two tabs change content below.
Latest posts by Emiri Nomura (see all)