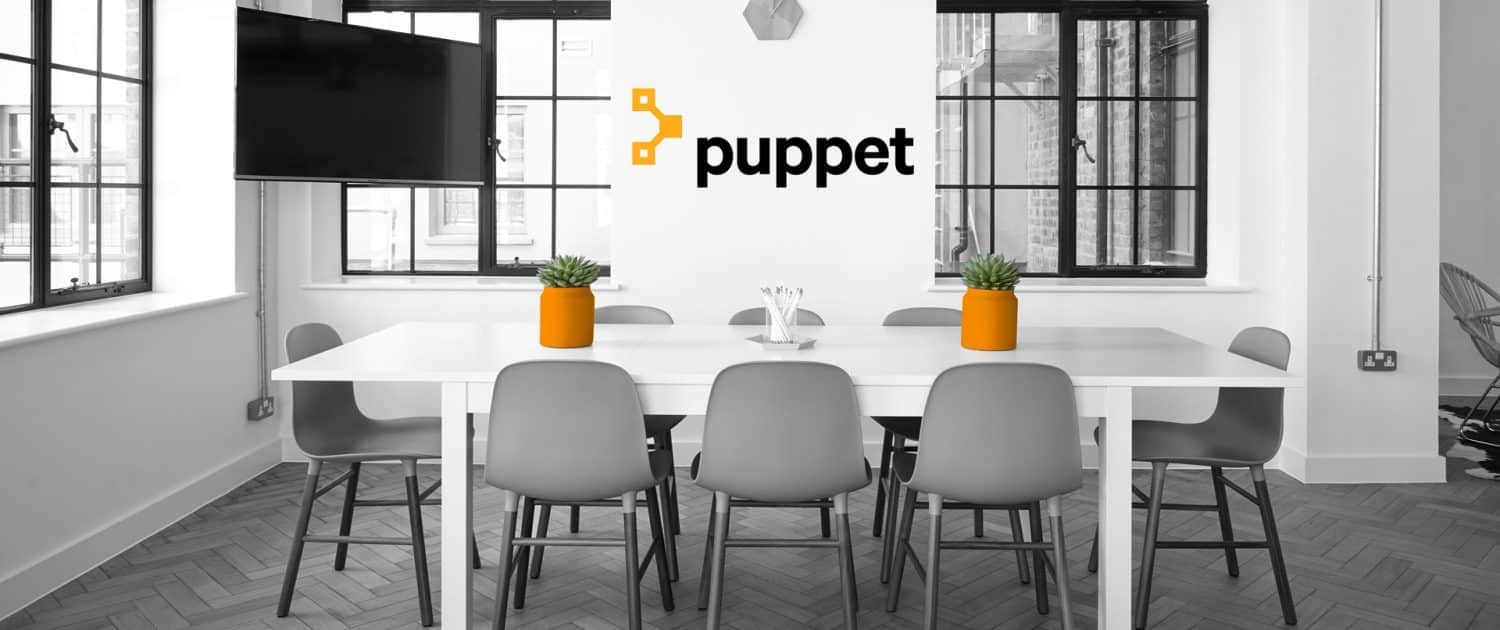 Who are the Puppet Trainings aimed at?
Official Puppet Training at ATIX – for beginners there is "Getting started with Puppet" and the Puppet Practitioner is intended for experienced Puppet admins. There's something for everyone who wants to be a Puppet expert!
Which courses are offered?
Getting started with Puppet and Practitioner – ATIX offers all certified Puppet courses for the south german region. You can define in a central location how to configure your IT Infrastructure and Puppet, as the leading Platform for Configuration-Management, takes care of the rest.
In the official Puppet training sessions, participants learn everything necessary for optimal use and for Puppet certifications.
The following courses are available at ATIX:
Trainer:
All Puppet trainings are conducted by Mr. Martin Alfke. Martin Alfke is cCo-founder and managing director of example42 GmbH, Puppet Certified Professional 2013 & 2015 and Puppet Certified Consultant. Example42 GmbH is an official Puppet training and service delivery partner. Martin Alfke has been working with Puppet since 2007 and has been conducting the official training sessions in europe since 2011.
This post is also available in: German