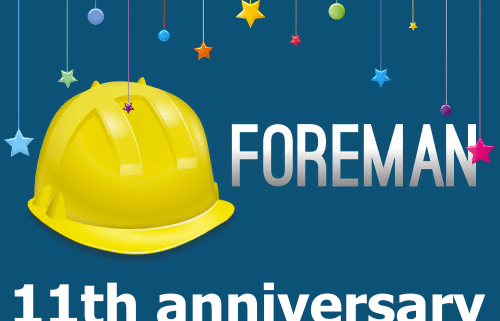 For 11 years, the Foreman has been at our sides to improve our lives and manage our physical and virtual servers. For 11 years, Foreman gave system administrators the power to easily automate repetitive tasks, quickly deploy applications, and proactively manage servers. It's time to pack your bags and set your calendars to alert you on July 28, 2020! Save the date for the  Foreman's 11th Birthday Party organized by ATIX, NETWAYS, and the Foreman Project!
Agenda: 
14:00 – 14:10: Welcome
14:10 – 14:40: Lecture 1 TBA
14:45 – 15:10: Lecture 2 TBA
15:15 – 15:40: Lecture 3 TBA
15:45 – 16:10: Lecture 4 TBA
16:15 – Open End: Social event
When? July 28, 2020
Where? Unfortunately, due to the COVID-19 pandemic, we cannot meet in person this year. Therefore the Foreman Birthday is taking place online.
This post is also available in: English