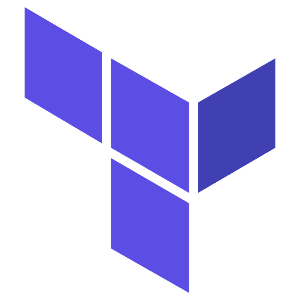 Due to the current COVID-19 situation, the training courses will take place online.
In our Terraform workshop, participants will learn the basics of Terraform in a one-day workshop. Here, the different basic concepts are explained using practical examples in AWS. In the end, the participant is able to independently develop and evaluate Terraform code.
Basics AWS

Basics Terraform

Hands on

Creating a network

Creation of a security group

Creation of the module and its use

Creating VMs

Change the number of Vms

Setting up Nginx with terraform and ansible

terraform and nginx config on S3

Open test environment for small tests
This course is intended for participants who have gained initial experience with Terraform. After a brief introduction to AWS, Terraform is explained and a basic understanding of its concepts is created. Then we go to the Hands on Session. Here, participants learn how to create networks, security groups, VMs, as well as modules and how to use them.

The training is a combination of lecture and practical exercises. The exercises are based on the everyday operations in Terraform.

After completing this course, students will be able to create networks, security groups, VMs, as well as modules including the use of them.
24.06.2021 Thursday
22.07.2021 Thursday
18.11.2021 Thursday
Note: Please note that we reserve the right to cancel/postpone the training up to two weeks before the date if the minimum number of participants is not reached.
Linux and Terminal basics

Basics knowledge of containers (construction) are recommended

Working with a terminal editor like vi(m), nano, emacs etc.

Basic understanding of SSH
All Terraform trainings are conducted by experienced ATIX trainers. Our trainers have extensive experience in customer projects and are also active in the development community.
This post is also available in: German