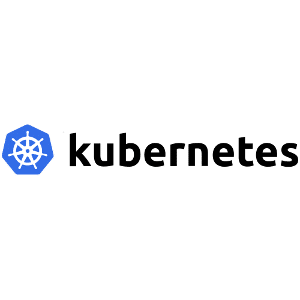 Due to the current COVID-19 situation, the training courses will take place online.
In our Kubernetes training, participants will be taught the basics of Kubernetes and the orchestration of containers in 3 days. The participants will learn everything they need to build and manage a container cluster, as well as key concepts and best practices for the stable and safe operation of applications in the Kubernetescluster.
Overview of Docker and Containers

Structure of the cluster and core components

Resources, objects and commands in

Kubernetes

Deployment, management and operation of applications in

Kubernetes

Loadbalancer, Ingress, Services – Network in Kubernetes

Initialize applications with configuration data and connect persistent storage

Logging and monitoring at a glance

Insight into enterprise platforms
This course is designed for participants who have already gained their first experience with Docker and containers. After a brief introduction to containers, the construction of a Kubernetes cluster is explained and a basic understanding of how the cluster is used is created. The details of deploying an application are conveyed and the Kubernetes objects are presented that can manage the entire lifecycle of an application. Load balancing and perstistent storage are addressed, as well as infrastructure applications that enable logging and monitoring, for example.
The training consists of a combination of lecture and practical exercises. The exercises are based on the day-to-day operations of Kubernetes clusters. Once this course is complete, participants will be able to deploy, manage and operate their applications in a Kubernetes cluster, link the applications to externally accessible, load-balanced services, and the persistence of the data from their Applications.
26.04.2021 Monday – 29.04.2021 Wednesday
19.07.2021 Monday – 21.07.2021 Wednesday
27.10.2021 Monday – 29.10.2021 Wednesday

Nach Abschluss dieses Kurses werden die Kursteilnehmer in der Lage sein, Anwendungen in Container zu verpacken, diese Container-Anwendungen hochverfügbar zu betreiben und Kubernetes Container-Plattformen zu administrieren.
Registration – Kubernetes Training
Linux and Terminal basics

Basics of containers (building) are recommended

Handling a terminal editor like vi(m), nano, emacs etc.

Basic understanding of SSH
All Kubernetes training courses are carried out by experienced ATIX trainers. Our trainers have gained extensive experience with Kubernetes in customer projects and are also active in the developer community.
This post is also available in: German