Ansible Training – Fast Track
Ansible for all those in a hurry!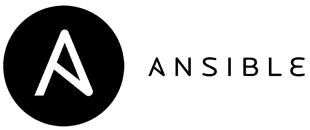 Overview
In Ansible Training-Fast Track, the contents of extended training are compressed and taught to participants in 2 days. Participants will learn everything they need to manage an Ansible Infrastructure, as well as the key concepts and best practices for managing their infrastructure with Ansible.
Price:
1.290,- € plus. legal VAT
Dates:
Thursday 21.02.2019 – Friday 22.02.2019
Thursday 09.05.2019 – Friday 10.05.2019
Thursday 12.09.2019 – Friday 13.09.2019

The following services are included in the booking:
The corresponding training in a fully equipped training room with a physical computer and possibly several virtual systems for each participant.

Training documents

Lunch and meals during the training course

Use of the WLAN in the training room
Not included in the price: Arrival and Hotel
Content
Yaml

Ad-Hoc Commands

Ansible Playbooks

Inventories


Zero-downtime deployment

Tower Introduction


Ansible Debugging

Ansible and orcharhino

Description
This course is intended for participants who have little or no experience with Ansible.
The course starts with a brief Introduction to YAML.
After that, participants first get to know the general structure of Ansible using Ad-Hoc commands.
The first playbooks will then be written by the participants and will gradually be used to create more complex components and
best pratices supplemented.
Ansible is taught through a combination of lecture and relevant and practical exercises from everyday operations, so that participants are able to use Ansible themselves productively after completing the course.
Objectives
Once this course is complete, students will be able to implement basic system configurations with best practices for Ansible.
General Information
Unless otherwise stated, the training courses will take place at the premises of ATIX AG, Parkring 15, 85748 Garching near Munich. Please note that our training courses are designed for a minimum of 4 to a maximum of 8 participants. If there are less than 4 registered participants, we reserve the right to cancel the training up to 2 weeks before the start.
If you have any questions about dates, venues or wishes, please contact us directly.
E-Mail: vertrieb@atix.de
Phone: +49 89 4523538-0
This post is also available in: German