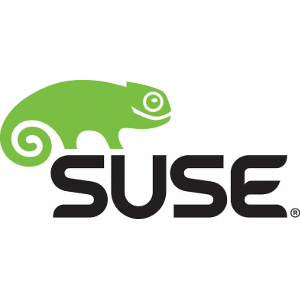 SUSE Manager is an open source solution for managing software-defined infrastructures. SUSE Manager is designed to help enterprise DevOps and IT operations teams reduce complexity and regain control of IT and IoT resources. In addition, the efficiency is increased while at the same time complying with security guidelines and the operation is optimized through automation.

The three key components of SUSE Manager are:
Reduce costs and simplify deployment while easily scaling larger environments for public cloud infrastructure and Kubernetes deployments.

Improve DevOps efficiency and meet compliance requirements with a single tool to manage and maintain everything from your IoT edge devices to your containerized workloads.

Easily manage large complex deployments with new advanced form-based functionality directly on the user interface.
Easily manage and optimize the use of your SUSE subscriptions to ensure you don't buy unnecessary subscriptions.

Improve onboarding efficiency of new hardware through automated detection (via PXE boot).

Optimize operations by quickly creating container images based on SUSE Manager repositories.

CI/CD integration and configuration management for server creation and management with Salt.

Integration of any Linux server connected to the network

Manage Linux servers in the datacenter, colocation or cloud via edge devices, Kubernetes environments, etc.

Improve infrastructure visibility with improved graphical visualization of the status of IT systems and their relationships.

Comprehensive monitoring solution for Linux environments from hardware to operating system level to applications.

Detailed compliance audits and reports.

Easily track system compliance with automated patch management.

Alerting when conditions occur that do not conform to hardened profiles/templates.
Planning and implementation of SUSE Manager installations.

Maßgeschneiderte Lösungen für die speziellen Anforderungen Ihrer Infrastruktur.

Help and advice for your existing infrastructure.
This post is also available in: German