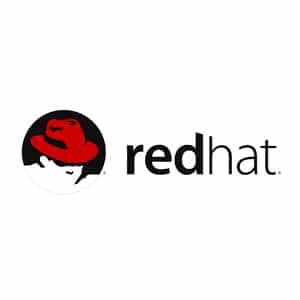 Red Hat Enterprise Linux (RHEL) is one of the most widely used operating systems for use on servers. Due to the long life cycle of up to 13 years, it enjoys great popularity in the enterprise environment. It benefits from not only downporting bug fixes, but also constantly expanding the supported range of hardware with newer RHEL kernel versions.
Long product life cycles of up to 13 years

Steady expansion of supported hardware range

Official support for servers of well-known manufacturers (Dell, HP, Lenovo etc.)

Operating system-level virtualization with OpenShift

Provision of Mandatory Access Control (MAC) with the security software SELinux

Support for the architectures AMD64, EMT64T, Power7, Power8, IBM zSeries and ARM

"Hot kernel patching" by kpatch

Planning and implementation of Red Hat Enterprise Linux installations.

Customized solutions for the special requirements of your infrastructure.

Help and advice for your existing infrastructure.
This post is also available in: German