What does the Linux-Stammtisch offer?
The Linux-Stammtisch Munich is a networking event and is aimed at those who want to use or already use Linux in the data center. Exciting talks in a cozy atmosphere offer the ideal platform to network and exchange practical business and expert knowledge.
Where and when does the Linux-Stammtisch take place?
Email:
vertrieb@atix.de

Phone: +49 89 4523538-0
Frequency: Every 2 months
Location: Munich, Hofbräuhaus
Moderators: Mark Hlawatschek/Tobias WAGNER, ATIX AG
Registration

:

To the registration form!
Next appointment: 19.11.2019, 19:00 Uhr
Thema: Zabbix and a tour through the input system
Program:

First talk: System monitoring with Zabbix – Christian Anton, Head of Monitoring & Automation, secadm
Second talk: What actually happens when you type google.com into your browser – Andreas Häfner, Operations Engineer, NDGIT

We look forward to your visit!

You can find all the Dates here

News about the Linux Stammtisch Munich you will also find in the XING-Gruppe.
Become a Linux Speaker at the Linux Stammtisch!
The requirements:
Lecture Duration:

30-45 minutes

Time for questions: 10 minutes

Presentation format: PDF

Permission to publish the presentation

Copyright issues must be clarified in advance
We are looking forward to your suggestion!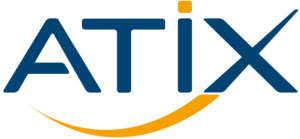 Questions about the Linux-Stammtisch?
This post is also available in: German