What does the Linux-Stammtisch offer?
The Linux-Stammtisch Munich is a networking event and is aimed at those who want to use or already use Linux in the data center. Exciting talks in a cozy atmosphere offer the ideal platform to network and exchange practical business and expert knowledge.
Where and when does the Linux-Stammtisch take place?
Turnus: alle 2 Monate
Ort: München, Hofbräuhaus
Moderation: Mark Hlawatschek/Tobias Wagner, ATIX AG
Anmeldung

:

 zum Anmeldeformular
Nächster Termin: 10.09.2019, 19:00 Uhr
Thema: Auf ein kühles Bier mit Checkmk & orcharhino
Programm: 

1. Vortrag: Monitoring mit Checkmk – Marcel Schulte, Consultant & Trainer, tribe29 GmbH

2. Vortrag:

Current state of orcharhino – Mark Hlawatschek, CEO, ATIX AG
Wir freuen uns auf Ihren Besuch!
Neues zum Linux-Stammtisch München erfahren Sie auch in der XING-Gruppe Linux-Stammtisch und in der Linux-Stammtisch Meetup Gruppe.
Become a Linux Speaker at the Linux Stammtisch!
The requirements:
Lecture Duration:

30-45 minutes

Time for questions: 10 minutes

Presentation format: PDF

Permission to publish the presentation

Copyright issues must be clarified in advance
We are looking forward to your suggestion!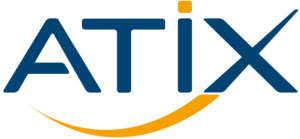 Questions about the Linux-Stammtisch?
This post is also available in: German