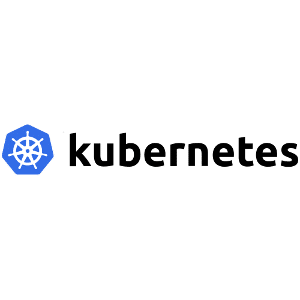 In our Kubernetes training, participants will be taught the basics of Kubernetes and the orchestration of containers in 3 days. The participants will learn everything they need to build and manage a container cluster, as well as key concepts and best practices for the stable and safe operation of applications in the Kubernetescluster.
A brief introduction to the topic of dockers and containers

Technical overview of the construction of

Kubernetes

and the core components
Resources, objects and commands in

Kubernetes

Deployment, management and operation of applications in

Kubernetes

Link applications to load-balanced services accessible from the outside

Initialize applications with configuration data and connect persistent storage

Logging and monitoring at a glance

Insight into enterprise platforms
This course is designed for participants who have already gained their first experience with Docker and containers. After a brief introduction to containers, the construction of a Kubernetes cluster is explained and a basic understanding of how the cluster is used is created. The details of deploying an application are conveyed and the Kubernetes objects are presented that can manage the entire lifecycle of an application. Load balancing and personal storage are addressed, as well as infrastructure applications that enable logging and monitoring, for example.
The training consists of a combination of lecture and practical exercises. The exercises are based on the day-to-day operations of Kubernetes clusters. Once this course is complete, participants will be able to deploy, manage and operate their applications in a Kubernetes cluster, link the applications to externally accessible, load-balanced services, and the persistence of the data from their Applications.
Wednesday – Friday 18:09. – 20.09.2019
Wednesday – Friday 27.11. – 29.11.2019
Registration – Kubernetes Training
Upon completion of this course, students will be able to package and operate applications in docker containers.
Unless otherwise stated, the training courses will take place at the premises of ATIX AG, Parkring 15, 85748 Garching near Munich. Please note that our training courses are designed for a minimum of 4 to a maximum of 8 participants. If there are less than 4 registered participants, we reserve the right to cancel the training up to 2 weeks before the start.
If you have any questions about dates, venues or wishes, please contact us directly.
E-Mail: vertrieb@atix.de
Phone: +49 89 4523538-0
The following services are included in the booking:
The corresponding training in a fully equipped training room with a physical computer and possibly several virtual systems for each participant.

Training documents

Lunch and meals during the training course

Use of the WLAN in the training room
Not included in the price: Arrival and Hotel
GDPR: ATIX INFORMS
A new European data protection regime will be in force from the 25.05.2018 onwards. The following applies to you as a participant in an ATIX training.
The personal data collected by ATIX is for the sole purpose of providing you with information about your upcoming training. The stored data will only be documented internally and will not be passed on to third parties.
By clicking on the "Login" button, you agree to the ATIX internal use of your data. Detailed information on the collection of your personal data can be found here.
Your consent under Article 6 I (a) and 7 EU GDPR and Section 7 II No. 3 UWG are the legal basis for this.
This post is also available in: German