Die ATIX ist ein Great Place To Work 2022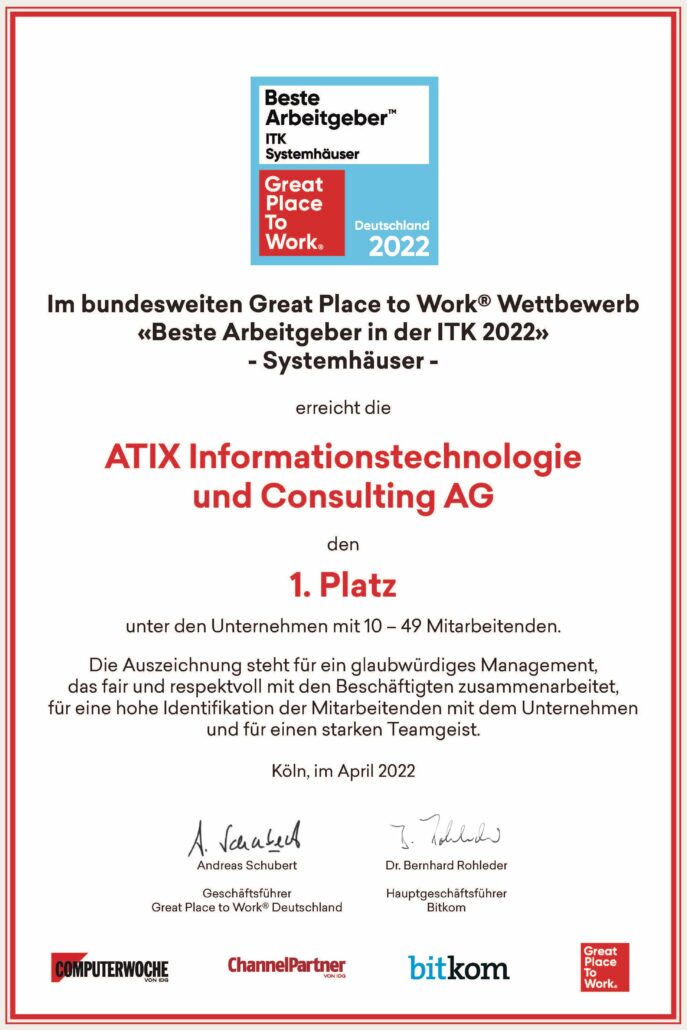 Die ATIX AG wurde vom Great Place to Work® Institut als einer der besten Arbeitgeber in der Kategorie Bayern, kleiner Mittelstand, und Informations- und Kommunikationstechnologie (ITK) ausgezeichnet. Dieses mal haben wir sogar den ersten Platz in der Kategorie ITK gewonnen. Seit 4 Jahren wird ATIX ausgezeichnet und das, wie ich finde, aus gutem Grund. Lasst mich kurz erzählen, was ATIX für mich zu einem "Great Place To Work" macht.
Das wichtigste für uns bei der ATIX ist die Teamarbeit. Auch zwei Jahre nachdem wir alle in unsere Home-Offices gezogen sind, ist die Teamverbindung immer noch stark, selbst mit neu dazu gekommenen Kollegen. Jeder ist offen für Kommunikation, sei es durch Videoanrufe, Chats oder Memes. Die Führung hat immer ein offenes Ohr für neue Ideen. Kreativität und innovatives Denken werden gefördert.
Diejenigen, die öfter im Büro sind, kochen auch viel zusammen. Mit einem bunt gemischten Team steht bei ATIX immer etwas Interessantes und Leckeres auf dem Speiseplan. Letzte Weihnachten haben wir sogar gemeinsam an einem Online-Kochkurs teilgenommen und gelernt, wie man Ravioli selbst frisch zubereitet. Man sagt, der Magen ist der schnellste Weg zum Herzen, und ATIX hat meinen definitiv bereichert!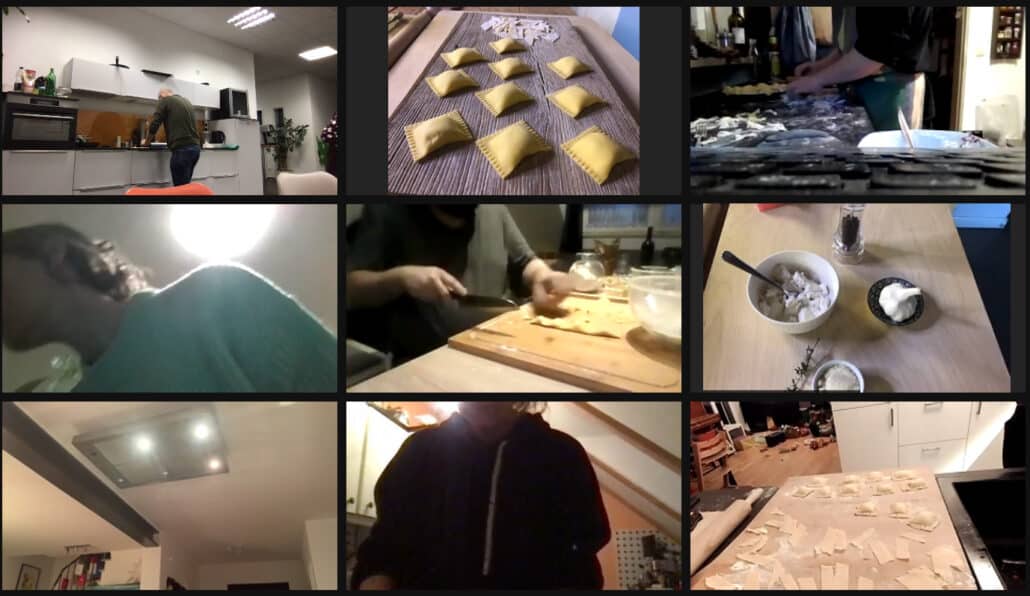 ATIX plant auch oft lustige und sinnvolle Teambuilding-Events. Während der Pandemie konnten wir durch Online-Events wie dem Kochkurs, einem Escape Room, Yoga, und natürlich unserem freitäglichen Bier um 4 auch weiterhin Spaß als Team haben.
Bei ATIX können wir alle so sein, wie wir wirklich sind. Das ist es, was ATIX zu einem "Great Place To Work" macht.
The following two tabs change content below.


This post is also available in: English