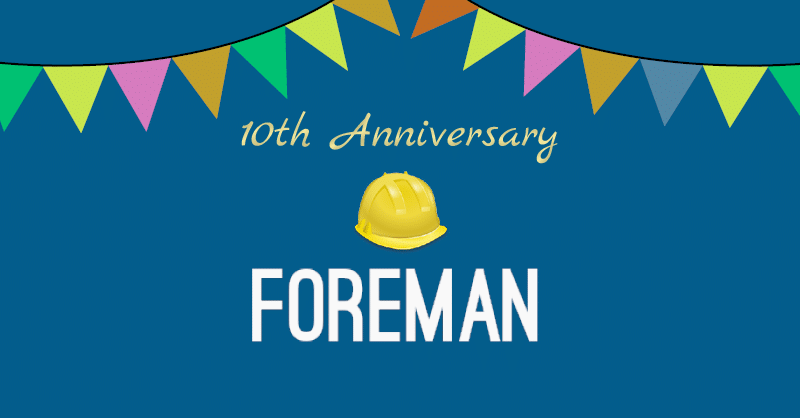 10th Foreman Birthday Event
For 10 years, the Foreman has been at our sides to improve our lives and manage our physical and virtual servers. For 10 years, Foreman gave system administrators the power to easily automate repetitive tasks, quickly deploy applications, and proactively manage servers. It's time to pack your bags and set your calendars to alert you on July 25, 2019! Save the date for the  Foreman's 10th Birthday Party organized by NETWAYS, ATIX, and the Foreman Project!
We celebrate with:
2+ Hours of hands-on Demos and Hacking Space (12:30 – 15:00)
Perfect for your first steps with Foreman. Get help from some of the experienced people present, or just do some in-person hacking. Demo stations will deal with:
Orcharhino (Katello based lifecycle management by ATIX)

Katello

Foreman with Puppet & plugins

Foreman with Ansible & plugins
Technial Talks (15:00 – 18:00)
Get to know about the latest developments and integrations.
Good conversations, Pizza, and Drinks (18:00 – Open End)
Now, that's a party!
Confirmed speakers and project members
Flying in from India, Israel and the USA
Rahul Bajaj and Ori Rabin, the Foreman project community team will be presenting the status of the project
Dana Singleterry and Richard Jerrido, Product Managers of the Red Hat Satellite
Ohad Levy, the founder of the Foreman project 
From the Red Hat office in Dusseldorf and Brno
Evgeni Golov and Ewoud Kohl van Wijingaarden, developers at Red Hat and Foreman project members. Evgeni will talk about writing Ansible modules for Foreman and Katello. 
Coming over from Munich
Mark Hlawatschek, CEO at ATIX, and Bernhard Suttner, Head of Development at ATIX
Welcoming you in Nuremberg
Dirk Götz and Lennart Betz, Senior Consultants at NETWAYS
When? July 25, 2019
Where? The famous Kesselhaus at NETWAYS, Deutschherrnstr. 15-19, 90429 Nuremberg
This post is also available in: Englisch